INFORMATION
|
EVENTS
|
PHOTO
|

home
>

LUCCA COMICS & GAMES
La prossima edizione di Lucca Comics and Games č in programma dal 30 ottobre al 2 novembre 2014. Novitą in arrivo per il Lucca Comics & Games 2014, grazie alla collaborazione con il Comune ......
[
read more
]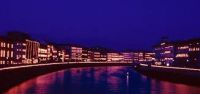 LUMINARA DI SAN RANIERI DEL 16 GIUGNO
Expired -137 days ago ( From Monday, June 16, 2014 to 6/17/2014 )
La Luminara di San Ranieri (vernacolo pisano per «luminaria») č una festa cittadina che si svolge a Pisa la sera del 16 giugno di ogni anno, vigilia di San Ranieri, patrono della cittą. Ogni ......
[
read more
]